Top of the Chops
In association with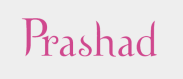 Saturday 9th October 2021
147 Sports Bar, 1st Floor, 7 Chapeltown, Pudsey, Leeds, LS28 7RZ
The format (see below for schedule)
Event
Round
Race to
Main Event
Last 64
5
Main Event
Last 32
6
Main Event
Last 16
6
Main Event
Quarter Finals
7
Main Event
Semi Finals
7
Main Event
Final
8
Plate Event
Last 32
4
Plate Event
Last 16
4
Plate Event
Quarter Finals
4
Plate Event
Semi Finals
5
Plate Event
Final
6
Prize Fund
Event
Place
Prize
Main Event
Winner
£475
Main Event
Runner up
£250
Main Event
Semi finalists
£125 x 2
Main Event
Quarter Finalists
£60 x4
Plate Event
Winner
£110
Plate Event
Runner up
£55
Plate Event
Semi Finalists
£25 x 2
Total payout
£1430
Important note! All prize funds to be paid electronically – no cash will be kept on the premises. Please bring your bank details to effect immediate payment. As is the norm with events at 147, all entry fees (and in this case, more) are paid out as prize funds.
Rules
The event is to be played to Blackball rules. Other than the Main Event Last 64, all start times in the schedule below are approximate – players should be ready to play at all times. Players will be docked one frame if not at the table 15 minutes after being called, and then a further frame at ten-minute intervals after that – this is without exception. If players can arrive before their scheduled start time, the organisers will try to get them on ahead of schedule if tables come clear. There is no dress code.
Covid-19
It is amazing that we have finally got this event on after trying for so long. But please be aware that Covid-19 hasn't gone away. Please be respectful of players who may not want to shake hands. Hand hygiene is important – there are numerous sanitiser stations around the club.
Refreshments
The bar will be open throughout. The kitchen will be open from 9am to approximately 3pm – please order food from the menu at the bar.
Schedule
See below for the draw and schedule. The plate will be set up as a separate event on Cuescore and drawn on the day.
And finally….
Please don't forget that this is an event to give players a chance who might usually "donate" at other events. There are, however, players of differing abilities as will be the case in any event. There are players who entered right at the start and have improved over lockdown. It hasn't been a perfect science, but we have tried to keep it as fair as possible. The main objective is to enjoy the day. Thank you so much to Gary and Sharon and all at 147 Sports Bar for providing these amazing facilities for us to enjoy. And thanks to Bobby and all the team at the award-winning Prashad restaurant for their kind sponsorship of this event.
The draw
Here is the draw - https://cuescore.com/tournament/Top+of+the+Chops/9840823
This is the first time we have used Cuescore so please do bear with us as we attempt to overcome the inevitable technical gremlins. Please accept our apologies in advance if we end up handing you a good old-fashioned pen and paper!! As stated above, start times are included for the Last 64 but please do try to arrive in good time – there's a good chance that we will be able to get you on earlier than your allocated time.